For staff employed within the Lancashire and South Cumbria healthcare system only
On Behalf Of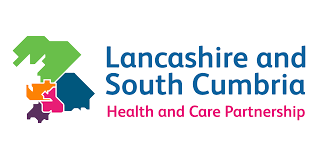 Health & Wellbeing Champion Training
Come join us for the L&SC PCTH Health and Wellbeing Training.
Wellbeing should be a shared value across the organisation and not owned by one person or team. This training will empower primary care organisations to create or upskill a team of employees to work alongside the Wellbeing Guardians and Wellbeing Champion Leads in the development, delivery and improvement of wellbeing within their workplace.
The goal is to align with NHS Peoples Plan and the ICS to embed a positive culture of health across primary care. The training will be delivered by wellbeing leads and cascaded by Train the Trainer technique to champions.
Webinars with Dr Reeta Karamchandani
GP | MD | Lifestyle Medicine | Culinary Coach
Informal discussion around key topics and support available from the NHS and external bodies. Please come along & join the conversation.
Webinars with Dr Olaug (Ola) Grude
Academic Optometrist |PhD| Knitter | Yogi
A Wellbeing Circle is a safe space to be heard and to de stress.
Taking part in Wellbeing Circles can help us have better conversations. We use a simple, structured process to create space for participants to share thoughts and feelings, to experience listening, all without hierarchy.
In this Wellbeing Circle, you are invited to bring your knitting, crochet, or anything else crafty, to either work on or talk about during the session.