Diabetes and your eyes
Diabetic retinopathy can affect anyone who has diabetes, whether they are being treated with insulin, tablets or diet only. Generally, retinopathy has no obvious symptoms until it is well advanced. This is why annual eye examinations are so important for everyone with diabetes. Early detection is the key to successful treatment.
What is retinopathy?
Diabetic retinopathy affects the blood vessels supplying the retina – the 'seeing' part of the eye. Blood vessels can become blocked, leak or grow haphazardly. This affects the way the retina receives the things you see and, if left untreated, can damage vision.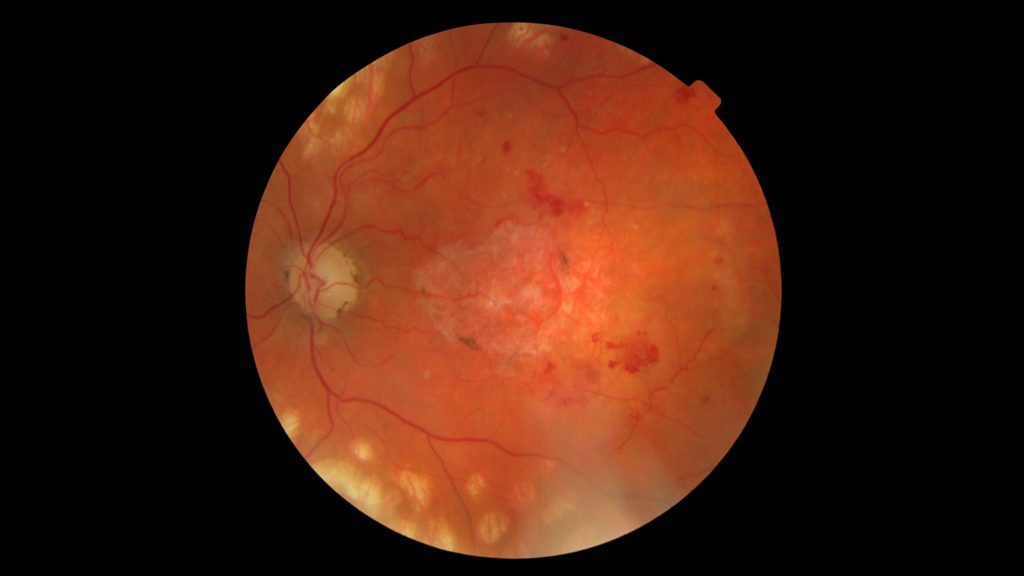 Why is my vision blurred?
Blurred vision is not usually a sign of retinopathy, but is common at the time you are diagnosed with diabetes or just afterwards. Blurred vision is usually caused by the high level of glucose (sugar) in your blood at this time. Your blood glucose levels may take some weeks to settle down, but once they are under control your vision will return to normal. If this does not happen, see your doctor.
How can I protect my eyes?
Your best defence against retinopathy is to have good control over your blood sugar levels , an eye examination when your diabetes is diagnosed and thereafter once a year, as part of your annual diabetes review. Don't wait until you notice a change in your vision. Retinopathy often has no symptoms until it is well advanced, and by this time treatment is more difficult.