What should be in a standard private or NHS eye examination?
This is a very difficult question to answer, as the actual legal requirements of this are quite vague. An Optometrist is required to perform:
an examination of the external surface of the eye and its immediate vicinity
an intra-ocular examination
such additional examinations as appear to be clinically necessary. The Association of Optometrists Guidance to Optometrists states "These additional examinations are to be performed for the the same purpose as the other specified examinations, which is for the purpose of detecting signs of injury, disease or abnormality in the eye or elsewhere."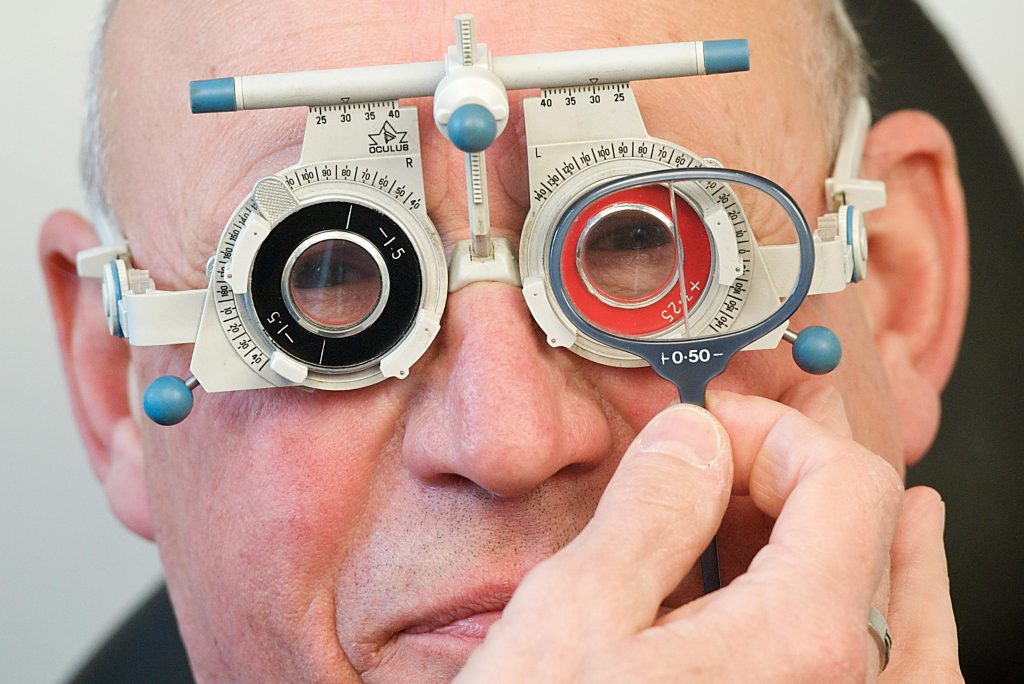 The optometrist will:
ask you about any problems you may have with your eyes
ask you about your general health
ask you about any family history of eye problems
take details of any previous prescription, if available
ask you to read letters on a chart, with and without lenses
look at the inside and outside of your eye with a special instrument
check whether you need spectacles and issue a prescription, if appropriate
make and keep notes about all these points
discuss the result with you
write to your doctor if there is a problem
The optometrist may also:
check the pressure in your eyes
check your peripheral Field of vision
put drops in your eyes to enlarge your pupils, which can help him or her to see the back of your eyes better
What is not in an NHS sight test?
An NHS test does not cover:
checking your contact lenses
testing your colour vision for a job
writing reports
digital imaging of the eye
dry eye assessment
disposable items
Most practices still provide examinations which are paid for by the NHS, although individual practitioners may opt to examine their patients privately. These practitioners should advise the patient of this in advance of their examination.
Supplementary procedures and the necessity for follow-up appointments may be identified during a routine examination and charges may be applicable for these.