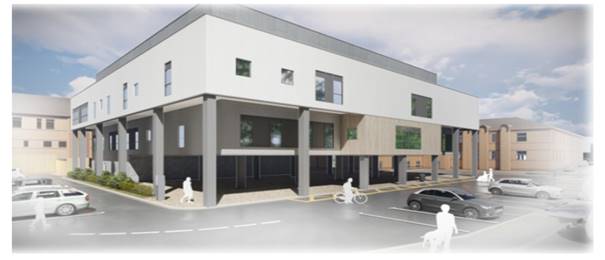 The Lancashire Eye Centre, situated in Chorley District Hospital, opened its doors to patients on the 6th December. The facility was designed to increase capacity and quality of care for patients.
This is a £19 million brand new purpose built facility which comprises the following:
Dedicated 3 theatre Daycase Unit with state of the art surgical facilities designed for optimum flow and patient experience. The theatres are kitted with ceiling mounted microscopes  and  updated surgical facilities.
Outpatient suite with over 15 clinic rooms and additional 12 diagnostics rooms for tests such as OCT, Visual Fields etc. 2 Treatment rooms for injections and a Rapid Assessment Suite for the emergency eye clinic. A paediatric area for children and separate orthoptist rooms and clinic area.
The facility now has 70-80 cataract slots open every week (less than 2 week wait)  and can provide a fast turnaround with a "one- stop" clinic where the patient will get pre-op/biometry done on the day and a fast appointment to get a theatre slot in our state of the art daycase area.
Clinical Director Shveta Bansal hopes to be able to put on CPD events in the new year including a tour of the facilities.
The referral section of this website has been updated with the new referral details and contact details so please follow this for all future referrals